In her practice, Dr. Shannon provides care that is patient-centered as well as evidence-based. She treats conditions of both the spine and extremities. To treat these conditions, she uses a variety of techniques including Webster Technique, Activator, Graston, Sacral Occipital Technique, and Cranio-sacral technique. Additionally, she will help her patients through rehabilitative exercises and stretches, as well as nutritional guidance.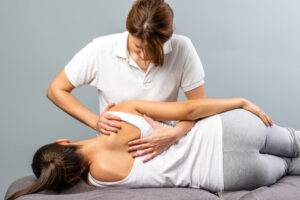 PRENATAL CARE
A woman's body goes through so many changes during pregnancy, from ligamentous laxity to hormonal changes this time in a woman's life is one that brings so much change and challenge.  We are here to make this transition as easy as possible.  To help when she starts to feel low back pain due from carrying her growing baby, the pelvic pain while her body accommodates for the new changes to sciatic pain from pressure the baby is putting on her spine and nerves.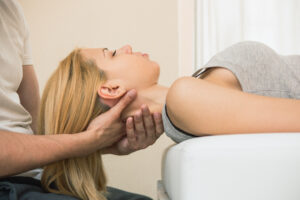 POSTNATAL CARE
Women are told to care for themselves, take things easy and are dutifully doted on when pregnant but once they deliver the mother is all but forgotten.  People no longer focus on all the strain and stress she is still experiencing.  Her body is now in a whole new place that it was just a few short hours or days ago and yet she now has to care of the baby, nurse the baby for hours a day, change diapers multiple times a day and a multitude of other postural stresses.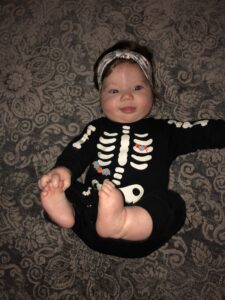 INFANT AND PEDIATRIC CARE
Birth is one of the most traumatic experiences we ever go through.  Children's bodies are forced to endure massive strain while entering the world.  Whether it is a "normal" labor and delivery or the mother had a caesarian and the baby was brought into the world via surgical means.  Additionally, their bodies are made to stay in a very cramped position for most of the last few months of gestation.  All of these conditions add to what is called intrauterine constraint.  Be it from a less than ideal labor and delivery to a well-baby exam having chiropractic care for your infant can help with a multitude of issues from colic, problems latching or sleep issues.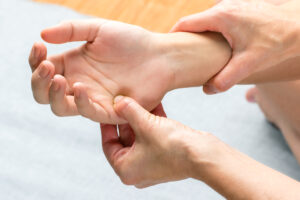 ATHLETES AND WEEKEND WARRIORS
While Dr. Shannon is new to the area, she is well acquainted with all that New England has to offer for athletes and weekend warriors alike.  Days spent skiing, biking, hiking, or shoveling snow can all take a toll on your body.  Using various techniques for musculoskeletal issues will help to keep the body in top shape for many more marathons or snow storms come.